Last month, the retail industry descended on New York City for the National Retail Federation's annual conference. A record-breaking 35,000 retail professionals from all over the globe attended NRF 2018 to learn about the latest retail technology trends and network with their peers.
We reviewed the best wrap-up stories and here's our summary of the trends that retail's top commentators believe will make the biggest impact on the industry this year.
1.
Artificial intelligence applications are gaining adoption
All the commentators were clear that artificial intelligence (AI) is absolutely inescapable this year.
Veronika Sonsev from Forbes interviewed seven retail executives, including Charlie Cole, Global Chief eCommerce Officer at Samsonite, who believes 2018 is the year that "artificial intelligence will have its breakthrough moment. More and more retailers will start using it to power various parts of the retail and ecommerce experience."
She also described how 1-800-Flowers.com is using AI to power conversational interfaces like Alexa, Google Assistant and Facebook Messenger, many of which need no human touch at all.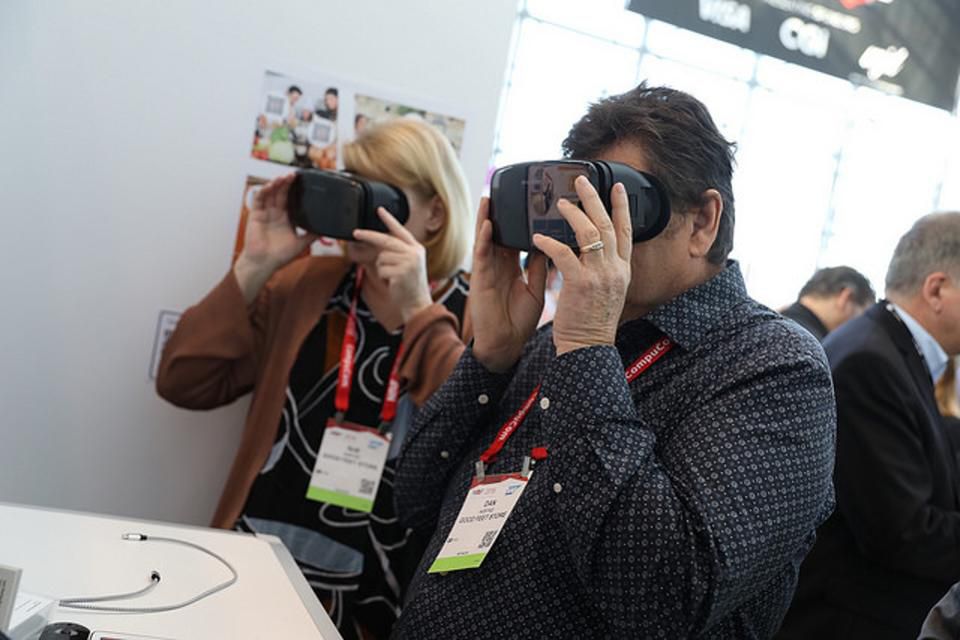 2.
Data is driving retail decisions
Glynn Davis, writing for Retail Systems, said that retailers were focused on sorting out the back-end, where a single view of inventory and customers is now an essential ingredient in the digital transformation process.
Solutions that use data and machine learning for decision-making were prevalent at the show - and most visible with in-store technologies. Kiosks and 'clienteling' solutions were widespread and highlighted how the physical store looks set to continue to play a major role in retail.
More on using data for decision-making and the top themes at the show: NRF 2018 Review: Retail's Big Show
3.
Personalised customer experiences bridge online and offline worlds
It's clear that personalisation remains a big focal point in 2018. Smart retailers are bridging the gap between the personalised in-store experience and shopping online to engage customers across any channel and drive sales and brand loyalty.
Sonsev added that retailers have worked on improving personalisation for years and quoted Karen Katz, President & CEO of Neiman Marcus, who believes it all comes down to customer experience: "Great customer experience in 2018 will come from blending technology with a more personalised touch. I think the people that can combine technology-powered personalisation with a human will be the winners."
4.
Customer engagement is key to building brand value
Consumer expectations are constantly being reshaped by advances in technology and customers become frustrated when having to engage with brands that don't perform to the same level as their best practice competitors.
Deborah Weinswig, writing for Forbes, described some customer engagement solutions on display that struck her as especially useful.
Fellow Robots uses robots to scan in-store inventory and engage customers in new ways - by providing directions to the location of specific products in a store, for example - and also provides store employees with tools for real-time inventory information. Findmine helps customers decide what to wear by acting like a personal stylist and choosing just the right product recommendations from among thousands of items online.
The Top Technology Solutions for Customer Engagement at NRF 2018 Retail's Big Show
5.
Facial recognition is becoming a force
Facial recognition was big news, with many examples being embedded in solutions to make retail and ecommerce more natural, effective and profitable.
Innovative burger restaurant CaliBurger is about to roll-out an AI-enabled self-ordering food kiosk that uses NEC's NeoFace facial recognition software to identify a customer when they enter the restaurant. It then opens up their loyalty programme on the screen, which contains their preferences and enables them to place an order. The plan is to also accept payments through facial recognition verification.
6.
Unified commerce takes centre stage
Of course, to drive a seamless, personalised experience across all touchpoints during the shopping journey, the move to a unified commerce platform is critical. Mariana Fischbach of Ketner Group, a communications agency specialising in retail, agreed and said that this year unified commerce took centre stage as retailers looked at how to achieve a unified commerce environment.
She said several retailers noted that while they have adopted a few technologies already to create a unified commerce experience, there is still work to be done to bring all the puzzle pieces together. She, alongside other industry insiders, expects that unified commerce will be a top priority for retailers in 2018 and beyond.
More on what retailers are planning in 2018: NRF 2018 Recap: Welcome to the World of Unified Commerce
What are your priorities this year?
If you'd like to innovate faster and offer a seamless shopping experience across all touchpoints, get in touch. We'd love to chat about Infinity and how it can help you achieve greater agility, faster growth and more control.